MONEY
SD 500: Quinn Li
Tuesday, January 9, 2018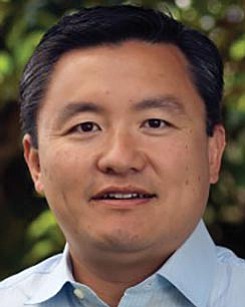 The San Diego 500, The Book of Influential Business Leaders, is the market's most comprehensive product of people you should know in the business community. The 500 includes business leaders and executives who have founded or are running significant companies in terms of number of jobs, key products and services, experts who raise the level of the industry here and beyond and those who lead in the business community. The 500 is selected by the San Diego Business Journal newsroom.
Quinn Li
Vice President and Global Head of Qualcomm Ventures, Qualcomm Inc.
As the venture arm of Qualcomm Inc., Qualcomm Ventures claims unparalleled expertise in mobile technology. Quinn Li oversees the company's $1 billion strategic venture investment portfolio, which has more than 140 investments. Li holds a doctorate in electrical engineering sits on the board of several Qualcomm-backed startups, including Brain Corp. Prior to joining Qualcomm, he held various engineering and management roles in the wireless industry at IBM (where he worked in product management and business development), Broadcom and Lucent Technologies. Recent successes include the sale of a portfolio company, smart lock maker August Home, to Sweden's Assa Abloy (which owns the Yale lock line).
ALMA MATER: Washington University in St. Louis, Cornell University