LEADING INDUSTRIES
SD 500: Peter Kelly
Tuesday, January 9, 2018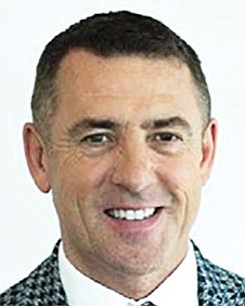 The San Diego 500, The Book of Influential Business Leaders, is the market's most comprehensive product of people you should know in the business community. The 500 includes business leaders and executives who have founded or are running significant companies in terms of number of jobs, key products and services, experts who raise the level of the industry here and beyond and those who lead in the business community. The 500 is selected by the San Diego Business Journal newsroom.
Peter Kelly
CEO, National Pen Co.
Peter Kelly took over the reins of personalized promotional products firm National Pen Co. in June 2016, after serving as senior vice president and managing director of its European operations, where he tripled revenues and quadrupled profits during his seven year-stint. National Pen in December 2016 was acquired by Dutch company Cimpress N.V. It still employs about 200 in San Diego. Prior to National Pen, Kelly held several leadership positions with Ulster Weavers Apparel, Lamont Holdings and Ulster Carpet Mills. He plans to acquire two companies in the next three years.
ALMA MATER: University College Cork
FUN FACT: Kelly, who previously earned a law degree and was a lecturer, is from Ireland. His accent is a dead giveaway.