LEADING INDUSTRIES
SD 500: Pablo M. Koziner
Tuesday, January 9, 2018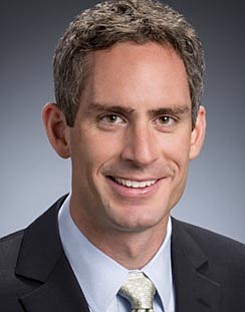 The San Diego 500, The Book of Influential Business Leaders, is the market's most comprehensive product of people you should know in the business community. The 500 includes business leaders and executives who have founded or are running significant companies in terms of number of jobs, key products and services, experts who raise the level of the industry here and beyond and those who lead in the business community. The 500 is selected by the San Diego Business Journal newsroom.
Pablo M. Koziner
President, Solar Turbines Inc.
Pablo M. Koziner is a vice president of Caterpillar Inc. and has served as president of Caterpillar's San Diego-based subsidiary Solar Turbines Inc. since 2015. Koziner – who grew up in Buenos Aires, Argentina – spent the bulk of his 18-year career navigating management and executive positions focused on Caterpillar's Latin America operations. Now at the helm of Solar Turbines, he runs one of the leading manufacturers of industrial gas turbines. The company – founded as in 1927 as Prudden-San Diego Airplane Co. – has sold more than 15,000 turbines for use in more than 100 countries.
ALMA MATER: Boston College, Boston College Law School