HEALTH & SCIENCE
SD 500: Osman Kibar
Tuesday, January 9, 2018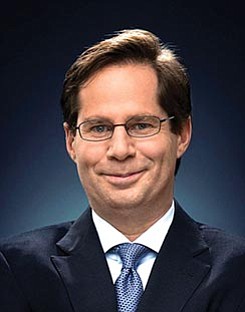 The San Diego 500, The Book of Influential Business Leaders, is the market's most comprehensive product of people you should know in the business community. The 500 includes business leaders and executives who have founded or are running significant companies in terms of number of jobs, key products and services, experts who raise the level of the industry here and beyond and those who lead in the business community. The 500 is selected by the San Diego Business Journal newsroom.
Osman Kibar
Founder and CEO, Samumed, LLC
Osman Kibar co-founded Samumed in 2008 and serves as its CEO. The company is focused on drug discovery and development of therapies for oncology, regenerative medicine and degenerative diseases. Among the drugs in its development pipeline are one that aims to regrow hair and one that aims to regrow cartilage. He is also the CEO and founder of Dynamic Connections, which focuses on innovation and commercialization of interdisciplinary technologies. Before that, Kibar was among the founders in Genoptix, which was acquired by Novartis in 2011. After Novartis acquired Genoptix, in 2011, he spent a year and a half at Pequot Capital, a private equity firm.
ALMA MATER: Caltech, Pomona College and UC San Diego
DIVERSE CAREER: He co-founded E-tenna in 2001, which sold its antenna-related assets to Titan and its microprocessor-related assets to Intel.
FUN FACT: He won a World Series of Poker Circuit Event in 2007.