LEADING INDUSTRIES
SD 500: Mike Lewis
Tuesday, January 9, 2018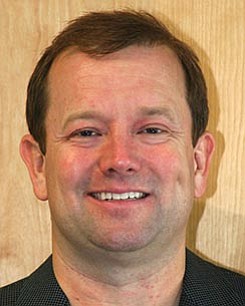 The San Diego 500, The Book of Influential Business Leaders, is the market's most comprehensive product of people you should know in the business community. The 500 includes business leaders and executives who have founded or are running significant companies in terms of number of jobs, key products and services, experts who raise the level of the industry here and beyond and those who lead in the business community. The 500 is selected by the San Diego Business Journal newsroom.
Mike Lewis
CEO, Pearson Fuels
Mike Lewis is CEO of Pearson Fuels, which was founded in 2002 by three business associates who owned and managed Pearson Ford. In 2003, Lewis helped open the nation's first Alternative Fuel Station. Lewis and Pearson have developed two biodiesel blending facilities, one hydrogen station and helped finance and install more than 40 alternative fuel sites at local gas stations. Recent accomplishments include the company maintaining a 37-percent increase in fuel sales year-to-date.
ALMA MATER: Ohio State University
FUN FACT: He has slept on the Great Wall of China.
PERSONAL TRIUMPH: "I ran the original marathon from the Plains of Marathon in Greece after being awake for 36 hours."
BUSINESS ADVICE: Answer the phone and answer emails. I have not spent literally millions of dollars with companies because they didn't answer the phone or reply to emails."