LEADING INDUSTRIES
SD 500: Mike Krenn
Tuesday, January 9, 2018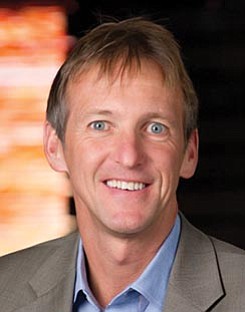 The San Diego 500, The Book of Influential Business Leaders, is the market's most comprehensive product of people you should know in the business community. The 500 includes business leaders and executives who have founded or are running significant companies in terms of number of jobs, key products and services, experts who raise the level of the industry here and beyond and those who lead in the business community. The 500 is selected by the San Diego Business Journal newsroom.
Mike Krenn
President, San Diego Venture Group
Veteran San Diego marketing and business development executive Mike Krenn is president of San Diego Venture Group. The nonprofit business organization helps connect venture capitalists with the leaders of startup companies. This year alone, San Diego Venture Group has brought more than 150 venture capitalists to San Diego, introducing them to at least 50 startup companies. Krenn also led a highly unified and acclaimed effort to recruit experienced software engineers from Silicon Valley. He also helped combine the region's two biggest startup pitch competitions into one more meaningful and efficient event.
ALMA MATER: San Diego State University
HOBBY: Hoops and subsequent ankle taping.
FAVORITE: Anywhere on the coast with a champagne starter.
BUSINESS ADVICE : "Keep your ears and eyes open. Digest everything. But when it's time to act, act thoughtfully and decisively, and make it happen."