PROFESSIONAL SERVICES
SD 500: Mel Katz
Tuesday, January 9, 2018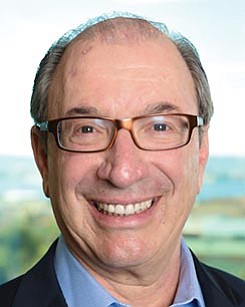 The San Diego 500, The Book of Influential Business Leaders, is the market's most comprehensive product of people you should know in the business community. The 500 includes business leaders and executives who have founded or are running significant companies in terms of number of jobs, key products and services, experts who raise the level of the industry here and beyond and those who lead in the business community. The 500 is selected by the San Diego Business Journal newsroom.
Mel Katz
Executive Officer and Co-Owner, Manpower
When Mel Katz bought the local Manpower franchise with partner Phil Blair in 1977, his father recommended that he get involved with the community and demonstrate the kind of work he could do without promoting his business. He has been active in many civic organizations, including the San Diego Board of Library Commissioners, the San Diego Public Library Foundation, the San Diego Regional Chamber of Commerce, the San Diego Workforce Partnership, and the San Diego Convention Center. Manpower of San Diego consistently ranks as one of the largest employers in San Diego and Southern Riverside counties.
ALMA MATER: University of Nevada, Las Vegas
BEST PART: Working with a talented permanent staff.
BEST ADVICE: "Having a can-do attitude."
FUN FACT: He and Phil Blair were buyers for ladies ready-to-wear at a department store when they met.