MONEY
SD 500: Kim Kamdar
Tuesday, January 9, 2018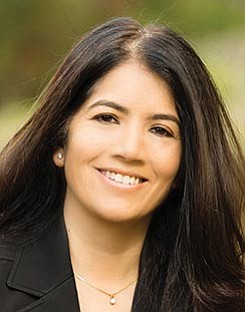 The San Diego 500, The Book of Influential Business Leaders, is the market's most comprehensive product of people you should know in the business community. The 500 includes business leaders and executives who have founded or are running significant companies in terms of number of jobs, key products and services, experts who raise the level of the industry here and beyond and those who lead in the business community. The 500 is selected by the San Diego Business Journal newsroom.
Kim Kamdar
Partner, Domain Associates LLC
Kim Kamdar joined Domain Associates LLC in 2005 and became a partner in 2011. She has a background in small molecule drug discovery. She has been involved in therapeutic startups and has played an important role in identifying companies with promising molecular and companion diagnostics. She serves as an advisory board member of Eric Topol's NIH-supported Clinical and Translational Science Award for Scripps Medicine. She's also an advisory board member of Evolvence India Life Sciences Fund and a board member of the CONNECT Foundation.
ALMA MATER: Northwestern University, Emory University
BEST PART: Having the opportunity to work with passionate entrepreneurs.
NOTEWORTHY: She is the inventor on seven patents.