CIVIC
SD 500: Kerri Kapich
Tuesday, January 9, 2018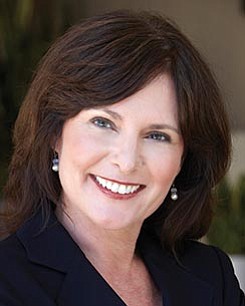 The San Diego 500, The Book of Influential Business Leaders, is the market's most comprehensive product of people you should know in the business community. The 500 includes business leaders and executives who have founded or are running significant companies in terms of number of jobs, key products and services, experts who raise the level of the industry here and beyond and those who lead in the business community. The 500 is selected by the San Diego Business Journal newsroom.
Kerri Kapich
COO, San Diego Tourism Authority
After running the tourism authority's award-winning marketing and advertising programs for more than 15 years, Kerri Kapich was named COO of the San Diego Tourism Authority in 2016. Among her many accomplishments, Kapich was integral in bringing the National Geographic Channel to San Diego to film the 2015 "World's Smart Cities" documentary, which highlighted San Diego in more than 60 countries. Kapich also spearheaded the successful Happiness is Calling campaign, which was recognized by the state's tourism marketing authority, Visit California, with the award for Best Overall Marketing Program at the annual Poppy Awards. Due in part to the campaign's success, last year San Diego broke local tourism records in every major category, including the number of visitors and the amount of visitor spending.
ALMA MATER: University of California, Santa Barbara, BA, Communications.
MENTORING STRATEGY: "I think it is important to understand what motivates that person. For some people it is recognition. For others it is compensation. For some it is getting time with their supervisor. I try to understand what makes that employee tick and then work with them to make sure we're both on the same page."