PROFESSIONAL SERVICES
SD 500: John D. Klinedinst
Tuesday, January 9, 2018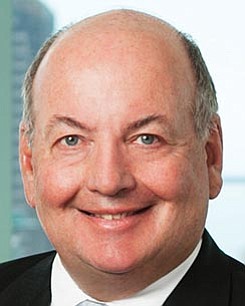 The San Diego 500, The Book of Influential Business Leaders, is the market's most comprehensive product of people you should know in the business community. The 500 includes business leaders and executives who have founded or are running significant companies in terms of number of jobs, key products and services, experts who raise the level of the industry here and beyond and those who lead in the business community. The 500 is selected by the San Diego Business Journal newsroom.
John D. Klinedinst
Founder and CEO, Klinedinst PC
As founder and CEO of his own law firm, John Klinedinst focuses his practice on business litigation and trials, for issues including professional liability and intellectual property disputes. He has tried dozens of cases in both federal and state courts and has participated in hundreds of arbitration matters. He has been recognized for his legal skills and leadership by publications and his peers. He has also served on boards of many professional groups and teaching institutions.
ALMA MATER: Washington and Lee University (undergraduate and JD), George Washington University (MBA)
BUCKET LIST: Watching in-person the Rugby World Cup Sevens.
FUN FACT: "After law school, I packed up everything and drove to San Diego to start my career, and I have never looked back."
BUSINESS ADVICE: "Change is natural. Readily accept change, and always pursue your passion."