TECHNOLOGY
SD 500: Jim Koonmen
Tuesday, January 9, 2018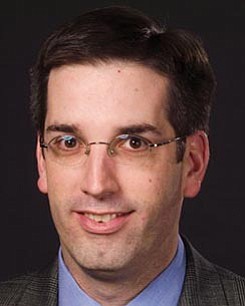 The San Diego 500, The Book of Influential Business Leaders, is the market's most comprehensive product of people you should know in the business community. The 500 includes business leaders and executives who have founded or are running significant companies in terms of number of jobs, key products and services, experts who raise the level of the industry here and beyond and those who lead in the business community. The 500 is selected by the San Diego Business Journal newsroom.
Jim Koonmen
CEO, Cymer Light Source
Jim Koonmen currently serves as CEO of Cymer Light Source, an ASML company. ASML is a top provider of lithography systems for the semiconductor industry. Among other things Cymer manufactures excimer lasers, used by chip makers to pattern advanced semiconductors. Cymer's products enable manufacturers to produce smaller, faster microchips. Once publicly traded, the company was taken private by ASML Holding in 2013. Prior to Cymer, Koonmen served as general manager of Brion Technologies. Koonmen served as an officer in the U.S. Air Force. In 2017, ASML Holding NV, which bought Cymer Light Source in 2013, is laying out more resources on its San Diego operation, four years after buying Rancho Bernardo-based Cymer Inc. for $3.7 billion. The move is part of a strategy to drive revenue to $11.4 billion by 2020.
ALMA MATER: Massachusetts Institute of Technology