MONEY
SD 500: Jay Lichter
Tuesday, January 9, 2018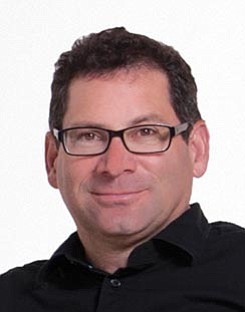 The San Diego 500, The Book of Influential Business Leaders, is the market's most comprehensive product of people you should know in the business community. The 500 includes business leaders and executives who have founded or are running significant companies in terms of number of jobs, key products and services, experts who raise the level of the industry here and beyond and those who lead in the business community. The 500 is selected by the San Diego Business Journal newsroom.
Jay Lichter
President and CEO, COI Pharmacueticals
Jay Lichter is an entrepreneur and seasoned investor in the biotech and pharmaceutical arena with more than 25 years of expertise in management, scientific research and business development. As managing director of Avalon Ventures, he led investments in Carolus, Otonomy, Sova and Zacharon Pharmaceuticals, leading both business and scientific operations during the companies' formative periods. Lichter is on the boards of most of these companies, along with others. He is the inventor named on more than 260 patent applications, including 78 issued patents. He has been involved in licensing or merger and acquisition deals valued at more than $1 billion.
ALMA MATER: University of Illinois
BEST PART: Working with entrepreneurs.
TOUGHEST : Raising money.
LOOKING FORWARD: Novel treatments for unmet medical need.
FUN FACT: "I've attended more than 50 Grateful Dead concerts."