LEADING INDUSTRIES
SD 500: Jay Leavy
Tuesday, January 9, 2018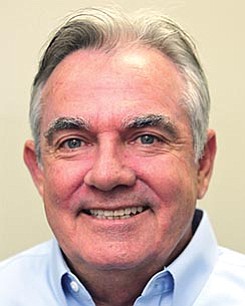 The San Diego 500, The Book of Influential Business Leaders, is the market's most comprehensive product of people you should know in the business community. The 500 includes business leaders and executives who have founded or are running significant companies in terms of number of jobs, key products and services, experts who raise the level of the industry here and beyond and those who lead in the business community. The 500 is selected by the San Diego Business Journal newsroom.
Jay Leavy
CEO, Harvest Food DistributOrs
Harvest might be the biggest local company people know the least about. The National City-based company is one of the five biggest meat distributors in the country with 200 local employees, 10 distribution centers nationwide and $1.5 billion in sales in 2016. And it's in the process of doubling in size. Harvest is merging with Sherwood Food Distributors, a family-run business based in Detroit, that has almost no overlap in territory outside of Florida. The combined entity will have about 1,800 employees and annual revenue of almost $4 billion. Post-merger, Leavy will be co-CEO of Harvest. Leavy's brother Kevin will be co-president. Another brother, Dennis, also works for the company.
HISTORY: His father, Frank, founded the company in 1989 in Iowa. They moved the company headquarters first to Phoenix and then to San Diego.
NEW LINES: The company has expanded into distributing other perishable food products, including dairy, deli and bakery categories.