LEADING INDUSTRIES
SD 500: Greg Koch
Tuesday, January 9, 2018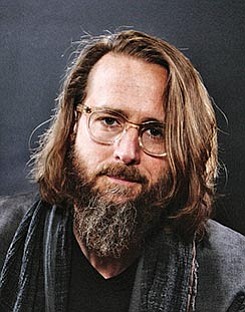 The San Diego 500, The Book of Influential Business Leaders, is the market's most comprehensive product of people you should know in the business community. The 500 includes business leaders and executives who have founded or are running significant companies in terms of number of jobs, key products and services, experts who raise the level of the industry here and beyond and those who lead in the business community. The 500 is selected by the San Diego Business Journal newsroom.
Greg Koch
Executive Chairman and Co-Founder, Stone Brewing CO.
San Diego is now about as well known as being the home of craft beer as it is for its beaches. That's courtesy in part to Greg Koch, who in 1996 co-founded Stone Brewing, which is now the 10th largest craft brewing company in the U.S. The company has two restaurants in San Diego County, one in Napa, a production brewery in Richmond, Va., and was the first American craft brewer to build, own and operate a brewery in Europe – Berlin. Koch has donated more than $3 million to charitable organizations.
ALMA MATER: University of Southern California
TOUGHEST CHALLENGE: "Admitting that no, I can't do it all."
FUN FACT: He claims to be an introvert.
BUCKET LIST: Paragliding