TECHNOLOGY
SD 500: Fred Luddy
Tuesday, January 9, 2018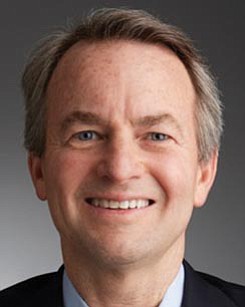 The San Diego 500, The Book of Influential Business Leaders, is the market's most comprehensive product of people you should know in the business community. The 500 includes business leaders and executives who have founded or are running significant companies in terms of number of jobs, key products and services, experts who raise the level of the industry here and beyond and those who lead in the business community. The 500 is selected by the San Diego Business Journal newsroom.
Frederic Luddy
Chief Product Officer, ServiceNow
Fred Luddy has described himself as a coder at heart. And, his programming prowess has served him well. He founded ServiceNow Inc. in 2003 and was among the early pioneers in providing IT services through cloud computing. It grew quickly, went public and now has a market cap of about $13 billion. The company moved to Santa Clara in 2013 but maintains software development groups in San Diego and elsewhere. He previously was CTO of Peregrine Systems. He remains rooted in Rancho Santa Fe.
FAST COMPANY: The firm's primary initial investor was former San Diego Padres owner John Moores. Luddy had previously worked with Moores at Peregrine Systems.
AHA MOMENT: On the decision years ago to step aside and hire a CEO, prompted with the addition of huge clients like Citigroup: "It led me to believe this company needed a real CEO."