HEALTH & SCIENCE
SD 500: Donald Kearns
Tuesday, January 9, 2018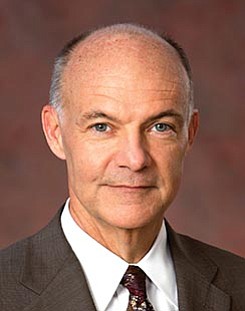 The San Diego 500, The Book of Influential Business Leaders, is the market's most comprehensive product of people you should know in the business community. The 500 includes business leaders and executives who have founded or are running significant companies in terms of number of jobs, key products and services, experts who raise the level of the industry here and beyond and those who lead in the business community. The 500 is selected by the San Diego Business Journal newsroom.
Donald Kearns
CEO, Rady Children's Hospital
Children have always been Dr. Donald Kearns' passion. Before being named CEO of Rady Children's Hospital, the sixth-largest pediatric hospital in the nation, he was a practicing physician and surgeon there for over 25 years. He also served in roles from chairman of the department of surgery to surgeon-in-chief. During his tenure, the hospital has increased its capacity, adding a behavioral health unit on its campus and neonatal intensive care beds at two partner hospitals. He has been selected yearly in Best Doctors in America since 1996. Kearns is a clinical professor of surgery at the University of California, San Diego.
ALMA MATER: Nicholls State University
CAR YOU DRIVE: Mercedes SUV
BUCKET LIST: Visit Timbuktu.
TOUGHEST CHALLENGE: Morphing from running a surgical practice to a $1 billion operation.
FUN FACT: He was a radio disc jockey in high school.