LEADING INDUSTRIES
SD 500: Chris Lischewski
Tuesday, January 9, 2018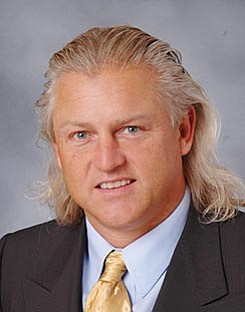 The San Diego 500, The Book of Influential Business Leaders, is the market's most comprehensive product of people you should know in the business community. The 500 includes business leaders and executives who have founded or are running significant companies in terms of number of jobs, key products and services, experts who raise the level of the industry here and beyond and those who lead in the business community. The 500 is selected by the San Diego Business Journal newsroom.
Chris Lischewski
President and CEO, Bumble Bee Seafoods
In 1999, Chris Lischewski became president and CEO of Bumble Bee Seafoods, the largest branded seafood company in North America. Before he came to Bumble Bee, he worked in management consulting and held executive positions with H.J. Heinz, StarKist and ConAgra Foods. Bumble Bee in 2016 converted its canned and pouched tuna products to Non-GMO Project Verified. The brand also moved to sea salt across all canned tuna products to support "clean labeled" products that contain as few  ingredients as possible.
ALMA MATER: University of Southern California
BEST PART: Developing, building and executing strategies to outperform in our category.
TOUGHEST CHALLENGE: The impact of changing demographics on customer purchase behavior.
BEST ADVICE: "Success depends on a great team. Devote time to nurturing high performers."
FUN FACT: He played in the 1973 Little League World Series.