MONEY
SD 500: Celia Lanning
Tuesday, January 9, 2018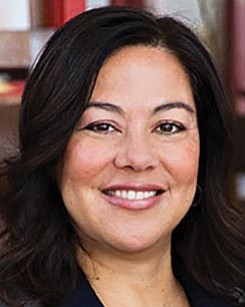 The San Diego 500, The Book of Influential Business Leaders, is the market's most comprehensive product of people you should know in the business community. The 500 includes business leaders and executives who have founded or are running significant companies in terms of number of jobs, key products and services, experts who raise the level of the industry here and beyond and those who lead in the business community. The 500 is selected by the San Diego Business Journal newsroom.
Celia Lanning
Regional President, Wells Fargo Bank
In 2014, Celia Lanning was appointed regional president for the greater San Diego area. She is responsible for setting strategic direction and leading all aspects of the retail and business banking, and wealth management sales. She oversees the continued development of effective processes and programs to support and grow her staff, while assuring that regional initiatives align.
ALMA MATER: Cal Poly Pomona
EARLY START: She started working at Wells Fargo part-time as a teller 25 years ago while she was in college.
NEW HOBBY: She recently started paddle boarding with her family.