LEADING INDUSTRIES
SD 500: Ashok Kamal
Tuesday, January 9, 2018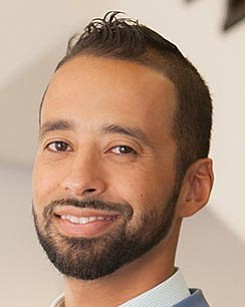 The San Diego 500, The Book of Influential Business Leaders, is the market's most comprehensive product of people you should know in the business community. The 500 includes business leaders and executives who have founded or are running significant companies in terms of number of jobs, key products and services, experts who raise the level of the industry here and beyond and those who lead in the business community. The 500 is selected by the San Diego Business Journal newsroom.
Ashok Kamal
Executive Director, Tech Coast Angels
Ashok Kamal is executive director of the San Diego chapter of Tech Coast Angels, one of the largest and most active networks of angel investors in the U.S. Tech Coast Angels focuses its attention on early- and mid-stage business ventures. Modernizing the local chapter has been a key focus for Kamal. He also built his own angel investment portfolio including stakes in Outsite, Echo Labs and Grove Collaborative. He launched his latest venture, TheSchoolOfRap.com, to empower young people through hip-hop theater.
ALMA MATER: Boston University (undergraduate), MBA from City University of New York
FUN FACT: He has more than 15 tattoos.
PERSONAL TRIUMPH: "I graduated from a public high school in Boston with one of the highest drop-out rates in the country and proceeded to earn full scholarships for three college degrees."
BUSINESS ADVICE: "Don't ask yourself what the world needs. Ask yourself what makes you come alive, and go do that, because what the world needs is people who have come alive."