LEADING INDUSTRIES
SD 500: Andy Laats
Tuesday, January 9, 2018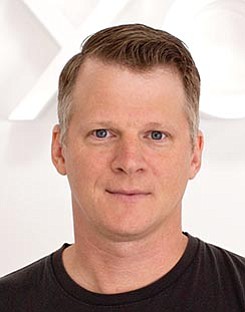 The San Diego 500, The Book of Influential Business Leaders, is the market's most comprehensive product of people you should know in the business community. The 500 includes business leaders and executives who have founded or are running significant companies in terms of number of jobs, key products and services, experts who raise the level of the industry here and beyond and those who lead in the business community. The 500 is selected by the San Diego Business Journal newsroom.
Andy Laats
Executive Chairman, Nixon Inc.
In 1997 Andy Laats and Chad DiNenna co-founded Encinitas-based Nixon, with a simple idea: make the kind of durable, stylish sports watch they wanted to buy – durable, waterproof, told the time, kept the tide tables and looked great on a dinner date. It was unplumbed ground in a crowded action-sports industry. Laats would later tell a group of CSU San Marcos students that he was most "stoked" about growth – not in terms of products but of ideas and energy at Nixon. He hired celebrity athletes for endorsements yes but also for design ideas and to serve as part open-air product development process. Today Nixon sells not only watches but soft goods, accessories and personal audio tech in more than 70 countries. The company is reportedly valued at $465 million.
ALMA MATER: Cornell, Stanford
TURNING POINT: A knee injury while snowboarding led him to purse a business degree at Stanford.
CAREER ROOTS: He was a mechanical engineer.