TECHNOLOGY
SD 500: Andrew Lee
Tuesday, January 9, 2018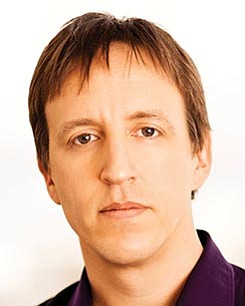 The San Diego 500, The Book of Influential Business Leaders, is the market's most comprehensive product of people you should know in the business community. The 500 includes business leaders and executives who have founded or are running significant companies in terms of number of jobs, key products and services, experts who raise the level of the industry here and beyond and those who lead in the business community. The 500 is selected by the San Diego Business Journal newsroom.
Andrew Lee
CEO, ESET North America
Andrew Lee is CEO of ESET's North American operations. It's a post he has held since 2011. Lee previously served as ESET's chief research officer from 2004 to 2008, and is a founding member of the global antivirus organizations, the Anti-Virus Information Exchange Network and the Anti-Malware Testing Standards Organization. He is also a frequent industry speaker and co-authored, "AVIEN Malware Defense Guide," along with ESET researcher David Harley. Additionally, Lee is co-chair of San Diego Cyber Center of Excellence and in other professional groups, including The National Cyber Security Alliance. Recent accomplishments include opening new offices in Toronto and Mexico City.
ALMA MATER: University of Liverpool, U.K.
BUCKET LIST: Retire to New Zealand and start a farm for pygmy animals.

CAR: Anything with five wheels.
HOBBY: Music (listening to it, playing it and hoarding it on vinyl), rock climbing and running.