MONEY
SD 500: Allison Long Pettine
Tuesday, January 9, 2018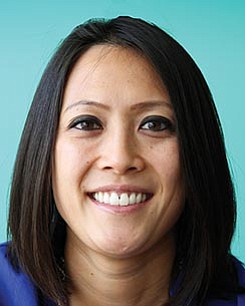 The San Diego 500, The Book of Influential Business Leaders, is the market's most comprehensive product of people you should know in the business community. The 500 includes business leaders and executives who have founded or are running significant companies in terms of number of jobs, key products and services, experts who raise the level of the industry here and beyond and those who lead in the business community. The 500 is selected by the San Diego Business Journal newsroom.
Allison Long Pettine
President and Founder, Crescent Ridge Partners
When innovators find themselves in need of both capital and additional business insight, they turn to people like Allison Long Pettine. She is founder and president of Crescent Ridge Partners, a venture fund started in 2012 to provide seed capital to early stage start-ups, with an emphasis on those developing disruptive technologies for Mobile, SaaS, Health care IT, Biotech, Energy. She is also a founding partner of Seed San Diego, an informal network of local angel investors. She is on the advisory board of UC San Diego's The Basement incubator and is a committee member at tech incubator Evo Nexus. She's active in the San Diego Venture Group and the local startup scene. Previously, in her East Coast days, she was vice president at Viscogliosi Brothers, a New York-based venture capital company focused on orthopedic medical devices and was part of the founding team at Paradigm Spine, a startup that developed non-fusion spinal implants to treat degenerative and deformity spinal disorders.

ALMA MATER: UC San Diego, UCLA
INVESTMENT: Look for rock star entrepreneurs plus
PHILOSOPHY : disruptive technology, and "how I can add value?"