MONEY
SD 500: Alan Lane
Tuesday, January 9, 2018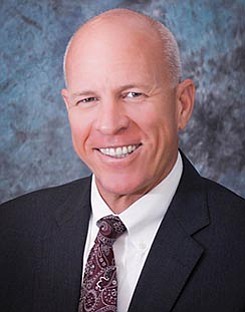 The San Diego 500, The Book of Influential Business Leaders, is the market's most comprehensive product of people you should know in the business community. The 500 includes business leaders and executives who have founded or are running significant companies in terms of number of jobs, key products and services, experts who raise the level of the industry here and beyond and those who lead in the business community. The 500 is selected by the San Diego Business Journal newsroom.
Alan Lane
CEO, Silvergate Bank
Alan Lane is CEO of Silvergate Bank. It's a role he has held since 2008. Lane is also president of the bank's holding company, Silvergate Capital Corp. He came to Silvergate during the Great Recession, and helped establish Silvergate's mortgage warehouse lending division, which immediately proved profitable. Recent accomplishments include Silvergate Bank surpassing $1 billion in total assets earlier this year. Out of the corporate boardroom, Lane serves on the boards of John Paul the Great Catholic University and of Natural Alternative International Inc.
ALMA MATER: San Diego State University
FAVORITE PLACE: Rome
FUN FACT: He and his wife Debbie have 18 grandchildren with three more on the way.
BUSINESS ADVICE: "If you're not having fun, go find something else to do."