HEALTH & SCIENCE
SD 500: Zeynep Ilgaz
Monday, January 8, 2018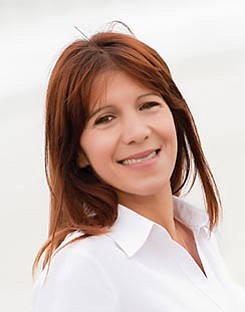 The San Diego 500, The Book of Influential Business Leaders, is the market's most comprehensive product of people you should know in the business community. The 500 includes business leaders and executives who have founded or are running significant companies in terms of number of jobs, key products and services, experts who raise the level of the industry here and beyond and those who lead in the business community. The 500 is selected by the San Diego Business Journal newsroom.
Zeynep Ilgaz
Founder, President and CEO, Confirm Biosciences
EY named Zeynep Ilgaz its local entrepreneur of the year in 2016 for her leadership with Confirm BioSciences, which supplies immune-diagnostic testing products for clinical, consumer and workplace drug screening. Her company has sold millions of drug tests and screening services to companies around the world, with its major focus on North America, Europe and Australia. Born in Turkey, she and her husband came to San Diego to earn their master's degrees, and they formed Confirm BioSciences in 2008. She is active in the San Diego Regional Chamber of Commerce and Biocom. She has written articles on work-life balance and other topics for Entrepreneur, Forbes, and HuffPost.
ALMA MATER: San Diego State University
ON THE SIDE: She lectures on international entrepreneurship at San Diego State.