REAL ESTATE
SD 500: Yehudi Gaffen
Monday, January 8, 2018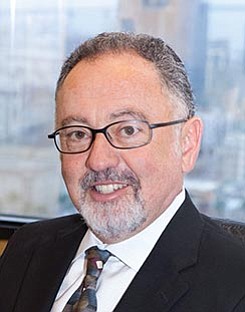 The San Diego 500, The Book of Influential Business Leaders, is the market's most comprehensive product of people you should know in the business community. The 500 includes business leaders and executives who have founded or are running significant companies in terms of number of jobs, key products and services, experts who raise the level of the industry here and beyond and those who lead in the business community. The 500 is selected by the San Diego Business Journal newsroom.
Yehudi Gaffen
CEO, Gafcon Inc.
Yehudi "Gaf" Gaffen has been involved in domestic and international construction for over 35 years, working for construction companies, construction managers and real estate developers on projects ranging in value from less than $1 million to billions of dollars. He began his career with Sunroad Enterprises before forming Gafcon Inc. with his wife, Pam, after the two met in their native South Africa. He is partnering with Protea Waterfront Properties on a $1.2 billion project to redevelop the 70-acre Central Embarcadero site that currently includes Seaport Village.
ALMA MATER: University of Cape Town, South Africa
CAR YOU DRIVE: Tesla
HOBBY: Fly fishing.
PROUDEST MOMENT: Founding a company that is respected for helping to build great projects.