MONEY
SD 500: William Gurtin
Monday, January 8, 2018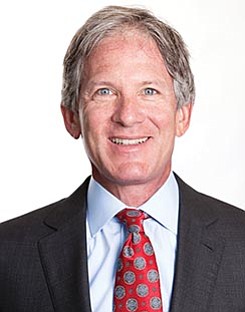 The San Diego 500, The Book of Influential Business Leaders, is the market's most comprehensive product of people you should know in the business community. The 500 includes business leaders and executives who have founded or are running significant companies in terms of number of jobs, key products and services, experts who raise the level of the industry here and beyond and those who lead in the business community. The 500 is selected by the San Diego Business Journal newsroom.
William Gurtin
Founder and CEO, Gurtin Municipal Bond Management
Bill Gurtin, the CEO, chief investment officer, managing partner and founder of the company, is responsible for long-term strategic planning and vision. As chief investments officer, he manages the individual investment strategies, oversees portfolio strategy and defines parameters for managing duration, portfolio structure and security of the investments. Headquartered in San Diego, with offices in Chicago and San Francisco, Gurtin manages $14 billion in investments as of September 2017. Before he founded his company in 2008, Gurtin was senior vice president and senior portfolio manager at Morgan Stanley. Gurtin worked for Goldman Sachs for a decade, and for Morgan Stanley, where his team oversaw $5.2 billion in assets. Gurtin serves on boards for private companies, a local school and nonprofits.
ALMA MATER: Brown University, MBA from University of Chicago Booth School of Business
TOUGHEST CHALLENGE: "Starting a business in 2008. It was the best of times and it was the worst of times."
LOOKING FORWARD TO: Every day brings challenges and opportunities.