PROFESSIONAL SERVICES
SD 500: William Eigner
Monday, January 8, 2018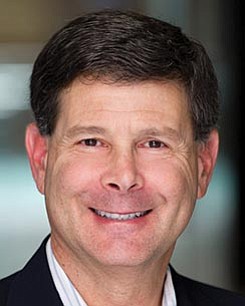 The San Diego 500, The Book of Influential Business Leaders, is the market's most comprehensive product of people you should know in the business community. The 500 includes business leaders and executives who have founded or are running significant companies in terms of number of jobs, key products and services, experts who raise the level of the industry here and beyond and those who lead in the business community. The 500 is selected by the San Diego Business Journal newsroom.
William Eigner
Partner, Procopio, Cory, Hargreaves & Savitch LLP
William Eigner is a partner at Procopio, Cory, Hargreaves & Savitch, LLP, practicing corporate law and specializing in emerging growth and technology companies. He counsels clients in the areas of venture capital, angel financing, seed capital and other financing. Eigner also works with clients on mergers and acquisitions, corporate governance and employment, particularly in the software, telecommunication, e-commerce, cybersecurity, energy and clean-tech sectors. Recently, Eigner helped client Pace Shave and Dorco in an investment and razor supply deal with Dollar Shave Club, which culminated in Dollar Shave Club's $1 billion sale to Unilever.
ALMA MATER: Stanford University
BUCKET LIST: Visit India
HOBBIES: Walking, snorkeling, Civil War history and chocolate.
BUSINESS ADVICE: "The quality of the team is the most important component of a new venture. Great technology, a big market and a sustainable competitive advantage are important, but the team is most important."