PROFESSIONAL SERVICES
SD 500: Wainwright Fishburn
Monday, January 8, 2018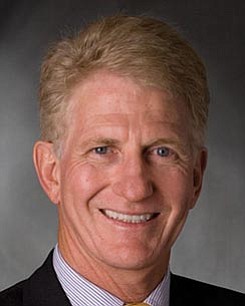 The San Diego 500, The Book of Influential Business Leaders, is the market's most comprehensive product of people you should know in the business community. The 500 includes business leaders and executives who have founded or are running significant companies in terms of number of jobs, key products and services, experts who raise the level of the industry here and beyond and those who lead in the business community. The 500 is selected by the San Diego Business Journal newsroom.
M. Wainwright Fishburn
Founding Partner, Cooley LLP, San Diego
M. Wainwright Fishburn, Jr., a venture capital attorney, is one of the founding partners of the Cooley LLP San Diego office. He represents life science, technology, digital health and genomics companies. His law practice includes corporate governance, mergers, acquisitions, strategic alliances, intellectual property licensing and management. His activities in the community have included serving as chairman of the Sanford Burnham Prebys Medical Discovery Institute. He also has served on the Executive Committee of the Board of the UCSD Moores Cancer Center.
ALMA MATER: University of California, Hastings College of the Law; Australian National University; University of Arizona
ENJOYS MOST: Every year he can point to three to four new groups who come into his world and are doing extraordinary things.
PASSION: He is an avid bicyclist who completed a 600-mile ride around the cape of South Africa.