REAL ESTATE
SD 500: Tiffany English
Monday, January 8, 2018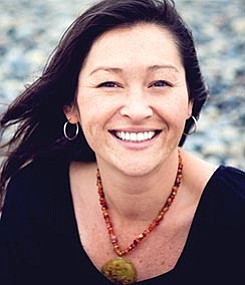 The San Diego 500, The Book of Influential Business Leaders, is the market's most comprehensive product of people you should know in the business community. The 500 includes business leaders and executives who have founded or are running significant companies in terms of number of jobs, key products and services, experts who raise the level of the industry here and beyond and those who lead in the business community. The 500 is selected by the San Diego Business Journal newsroom.
Tiffany English
Principal, Ware Malcomb
As a principal at Ware Malcomb since 2013, Tiffany English is responsible for business development and managing the San Diego office. She also oversees work in the Phoenix and Latin American markets. She began working at the firm's San Francisco office as a senior project manager in 2001 and was promoted to studio manager of interior architecture design in 2004. She moved to Sacramento to establish a Ware Malcomb office there and then relocated to San Diego in 2007. She is LEED certified and counts sustainable design and green building in her book of skills. She is a past president of Commercial Real Estate Women (CREW) and is active in several industry organizations. In 2017, Ware Malcomb was named a top 500 design firm by Engineering News Record, and made Interior Design Magazine's Top 100 Giants.
ALMA MATER: San Diego State University, San Jose State University
BUCKET LIST: Experience all the national parks.
FUN FACT: Lived in seven countries before turning 17-years-old.
BUSINESS ADVICE: "Authenticity is the key driver to making true connections that will lead to sustained success."