TECHNOLOGY
SD 500: Steven Cox
Monday, January 8, 2018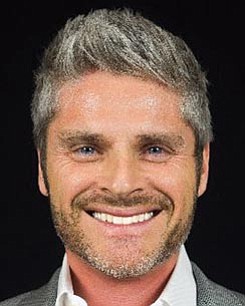 The San Diego 500, The Book of Influential Business Leaders, is the market's most comprehensive product of people you should know in the business community. The 500 includes business leaders and executives who have founded or are running significant companies in terms of number of jobs, key products and services, experts who raise the level of the industry here and beyond and those who lead in the business community. The 500 is selected by the San Diego Business Journal newsroom.
Steven Cox
Founder and CEO, TakeLessons.com
Steven Cox founded TakeLessons, an online marketplace for music, language, and other tutoring, back in 2006. The company has since grown into one of San Diego's most recognizable tech startups. Cox has helped raised $20 million in venture capital since the company's founding and led the acquisition of digital music sheet provider Chromatik in 2017. Before TakeLessons, Cox was managing partner of Reddito LLC., an e-commerce and internet marketplace consulting firm with clients including Cisco, Wells Fargo, and Intel. Cox also worked in business development for CollegeClub.com, an early social network, and was a founding employee of PurchasePro, a B2B marketplace that grew to an IPO in 1999.
ALMA MATER: Eastern Kentucky University
FUN FACT: Cox grew up singing and playing bass guitar in his family's gospel band with his parents and three brothers. He went on to play in several bands and DJ in clubs during college before releasing two alternative rock albums on Convertible Fly Records with bandmate Enrique Platas.
RANDOM HOBBY: Cox admittedly spends late nights perusing available domain names and buying them up in case they become useful one day. Last time we checked, he owned SanDiegoBusinessJournal.com.