PROFESSIONAL SERVICES
SD 500: Steven Cologne
Monday, January 8, 2018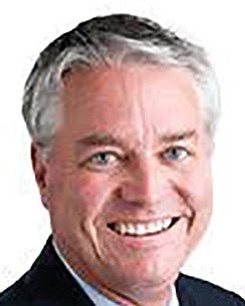 The San Diego 500, The Book of Influential Business Leaders, is the market's most comprehensive product of people you should know in the business community. The 500 includes business leaders and executives who have founded or are running significant companies in terms of number of jobs, key products and services, experts who raise the level of the industry here and beyond and those who lead in the business community. The 500 is selected by the San Diego Business Journal newsroom.
Steven Cologne
Managing Partner, Higgs Fletcher & Mack
Steven Cologne, who joined Higgs, Fletcher & Mack in 1999, became the firm's managing partner in 2017. Cologne practices in the area of complex tort and business litigation and defends clients in employment litigation, breach of contract disputes and other business litigation matters. He is a former executive editor of the quarterly journal of the San Diego County Bar Association, called San Diego Lawyer, and served as a board member of the bar's charitable arm, the San Diego County Bar Foundation. Before joining Higgs Fletcher & Mack, Cologne spent 15 years with San Diego litigation firm McInnis, Fitzgerald, Rees & Sharkey. He serves as counsel for San Diego's Old Globe and has also served as primary outside litigation counsel for San Diego Unified School District. At the University of San Diego School of Law, where he earned his JD, Cologne is a member of the Board of Visitors.
ALTA MATER: University of Southern California; University of San Diego School of Law
FUN FACT: He's climbed Mount Rainier, the highest mountain in Washington.