REAL ESTATE
SD 500: Stephen Cushman
Monday, January 8, 2018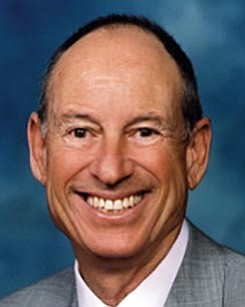 The San Diego 500, The Book of Influential Business Leaders, is the market's most comprehensive product of people you should know in the business community. The 500 includes business leaders and executives who have founded or are running significant companies in terms of number of jobs, key products and services, experts who raise the level of the industry here and beyond and those who lead in the business community. The 500 is selected by the San Diego Business Journal newsroom.
Stephen Cushman
Founder, Cush Enterprises
Steve Cushman has spent much of his life outside of work as a key advisor to mayors, councils and commissions. He served as a commissioner for the San Diego Unified Port District from 1998 to 2010. He has served on more than 70 boards. Cushman was in the travel business for more than 25 years and the automobile business for more than 26 years. His family combined with the Jacobs family to donate $1.76 million to the San Diego Food Bank.
ALMA MATER: California Western University
HOBBIES: Running and fishing.
NOTEWORTHY: He ran for public office once in 1972 and was defeated by a 21-year-old, Maureen O'Connor, who went on to become mayor.