HEALTH & SCIENCE
SD 500: Stanley Crooke
Monday, January 8, 2018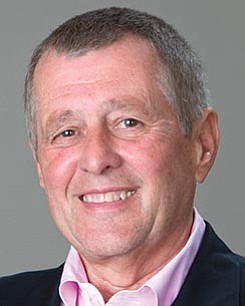 The San Diego 500, The Book of Influential Business Leaders, is the market's most comprehensive product of people you should know in the business community. The 500 includes business leaders and executives who have founded or are running significant companies in terms of number of jobs, key products and services, experts who raise the level of the industry here and beyond and those who lead in the business community. The 500 is selected by the San Diego Business Journal newsroom.
Dr. Stanley Crooke
Founder, Chairman and CEO, Ionis Pharmaceuticals Inc.
During his tenure at Ionis, Stan Crooke has led the scientific development of a new platform for drug discovery and has engineered the creation of one of the more advanced development pipelines in the biotech industry. Currently, Ionis has more than 38 drugs in development including several drugs in phase 3 and a larger number in phase 2 clinical trials. He led the team that brought the first two antisense drugs to market as well as the development of more than 20 drugs now in the marketplace. Crooke led the creation of the anti-cancer program at Bristol-Myers in the first five years of his career and assumed responsibility for worldwide research and development at SmithKline Beckman. Crooke has served as an adjunct professor at UCSD School of Medicine and SDSU.
ALMA MATER: Butler University, Baylor College of Medicine
AUTHORITATIVE: He has published more than 45 scientific articles, edited more than 20 books.