CIVIC
SD 500: Sharon Cloward
Monday, January 8, 2018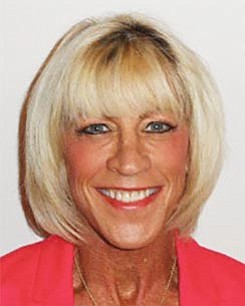 The San Diego 500, The Book of Influential Business Leaders, is the market's most comprehensive product of people you should know in the business community. The 500 includes business leaders and executives who have founded or are running significant companies in terms of number of jobs, key products and services, experts who raise the level of the industry here and beyond and those who lead in the business community. The 500 is selected by the San Diego Business Journal newsroom.
Sharon Cloward
President, San Diego Port Tenants Association
Sharon Cloward is president of the San Diego Port Tenants Association. It's a post that she has held since 2004. The group has more than 300 business members representing the five cities that surround the San Diego Bay. Association members range from ship repair and builders to shopping complexes and restaurants. Under Cloward's leadership, association membership has grown by 40 percent. Recent accomplishments include the application of a $5.9 million grant from the California Energy Commission. The purpose of the grant is to demonstrate new technology to electrify forklifts and trucks used by port tenants. Another significant project overseen by Cloward includes the port association's annual clean up event, Operation Clean Sweep. Coast Keeper and the Port of San Diego recognized the association for orchestrating over 1,000 volunteers as they prevent 46,872 pounds of trash from entering the bay.
ALMA MATER: California State University Hayward
BUCKET LIST: Have a large family reunion. "There is nothing in the world better that having a great family that appreciates each other."
CHALLENGES: Learning to say no
FUN FACT: She previously worked on a dive research vessel as a medical assistant, cook and obtained a 100-ton Captain's license.