MONEY
SD 500: Selwyn Isakow
Monday, January 8, 2018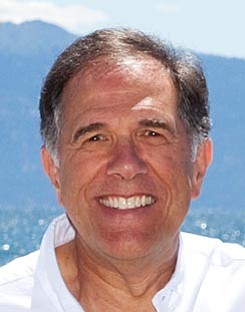 The San Diego 500, The Book of Influential Business Leaders, is the market's most comprehensive product of people you should know in the business community. The 500 includes business leaders and executives who have founded or are running significant companies in terms of number of jobs, key products and services, experts who raise the level of the industry here and beyond and those who lead in the business community. The 500 is selected by the San Diego Business Journal newsroom.
Selwyn Isakow
Chairman, San Diego Private Bank
Selwyn Isakow is founder, chairman and CEO of the Oxford Investment Group, Inc., a private investor in and developer of manufacturing, financial services and niche distribution companies, real estate and venture capital. Isakow has founded several commercial banks and is currently chairman of San Diego Private Bank. He has served on the boards of New York Stock Exchange-listed companies as well and numerous other companies and nonprofit organizations. He has been involved in many philanthropic and community causes and activities both in San Diego and in Detroit.
ALMA MATER: University of Witwatersrand; the Wharton School
TOUGHEST CHALLENGE: Overcoming the impact of the great recession on the banking industry.
BEST ADVICE: "Be loyal to those who make you look good!"
SURPRISING FACT: Went to Iraq to assist the Defense Department in building a business infrastructure.
FAVORITE GETAWAY: South of France.