REAL ESTATE
SD 500: Scott Free
Monday, January 8, 2018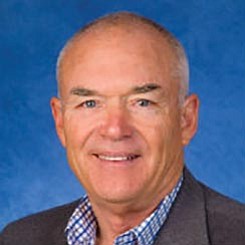 The San Diego 500, The Book of Influential Business Leaders, is the market's most comprehensive product of people you should know in the business community. The 500 includes business leaders and executives who have founded or are running significant companies in terms of number of jobs, key products and services, experts who raise the level of the industry here and beyond and those who lead in the business community. The 500 is selected by the San Diego Business Journal newsroom.
Scott Free
CEO, Lusardi Construction Co.
Scott Free got into the construction business with his father and brother, who founded Free Builders Supply Inc. in Vista. He began as a laborer and project engineer. He joined Lusardi Construction in 1970 and, as CEO, he has grown the San Marcos-based company into one of the largest commercial and industrial builders in San Diego County. They are responsible for projects such as the Tri-City Wellness Center, The 4S Ranch Village, Mission Hills High School and many other secondary schools across the county. In 2017, Lusardi Construction was one of Engineering News-Record's top contractors.
BUSINESS ADVICE: "Work hard, learn a lot but have fun."