TECHNOLOGY
SD 500: Scot Chisholm
Monday, January 8, 2018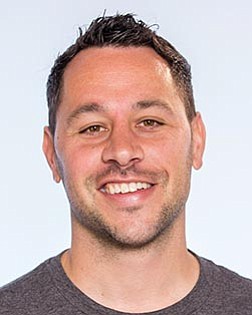 San Diego — The San Diego 500, The Book of Influential Business Leaders, is the market's most comprehensive product of people you should know in the business community. The 500 includes business leaders and executives who have founded or are running significant companies in terms of number of jobs, key products and services, experts who raise the level of the industry here and beyond and those who lead in the business community. The 500 is selected by the San Diego Business Journal newsroom.
Scot Chisholm
Co-founder and CEO, Classy
Scot Chisholm is CEO of Classy, a tech company that creates online fundraising tools for nonprofits. When one of the largest cancer organizations refused to accept the money he raised during a pub crawl held to honor his mom, a two-time breast cancer survivor, Chisholm was inspired to start Classy to make it easier for people to support a cause and easier for organizations to connect with their supporters. Since 2011, fundraising on the platform has doubled each year—resulting in thousands of nonprofits collectively raising more than $500 million. The company has also grown to more than 200 employees. Chisholm is an active advisor to startups and an angel investor. His recent achievements include leading Classy through a Series C funding, raising $53 million to date from prominent technology investors that include JMI Equity, Mithril Capital, Salesforce Ventures and Bullpen Capital.
ALMA MATER: University of Massachusetts, Amherst
BUCKET LIST: To travel around the world in one trip, on a boat if possible.
FUN FACT: I haven't had a car for over 5 years. These days, I use Uber, Lyft and I walk.
BUSINESS ADVICE: "Always think like an underdog, or lose to someone who is."