HEALTH & SCIENCE
SD 500: Sabrina Johnson
Monday, January 8, 2018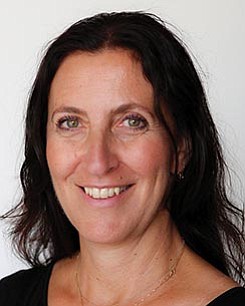 The San Diego 500, The Book of Influential Business Leaders, is the market's most comprehensive product of people you should know in the business community. The 500 includes business leaders and executives who have founded or are running significant companies in terms of number of jobs, key products and services, experts who raise the level of the industry here and beyond and those who lead in the business community. The 500 is selected by the San Diego Business Journal newsroom.
Sabrina Johnson
Founder and CEO, Dare Bioscience
Johnson founded Dare in 2015, and finding it challenging to raise money for women's reproductive health, she recently completed a reverse merger to get access to capital. Johnson coordinated a transaction in which Cerulean acquired Daré, giving Daré immediate access to the public markets and the money in Cerulean's bank. Then Cerulean changed its name to Daré, and Daré's leadership team took over the company. She's also CFO of the California Institute for Biomedical Research, a nonprofit focused on translational research. Johnson has worked in capital formation, business development, and commercial leadership, spanning finance, marketing, product development and bench research. She previously was an officer for WomanCare Global Trading, a health care company focused on women's reproductive health. She's on the board of directors of the YWCA of San Diego County.
ALMA MATER: Tulane Universities, advanced degrees from Thunderbird School of Global Management, University of London and University College London
SERVICE: She has held leadership positions in six organizations devoted to STEM education
HONORS: She was recently honored with a prestigious Pinnacle Award from Athena San Diego in the Life Sciences category