CIVIC
SD 500: Rudolph Johnson III
Monday, January 8, 2018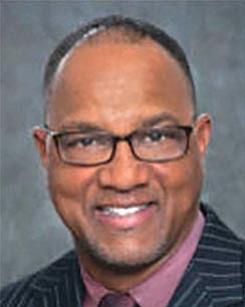 The San Diego 500, The Book of Influential Business Leaders, is the market's most comprehensive product of people you should know in the business community. The 500 includes business leaders and executives who have founded or are running significant companies in terms of number of jobs, key products and services, experts who raise the level of the industry here and beyond and those who lead in the business community. The 500 is selected by the San Diego Business Journal newsroom.
Rudolph Johnson III
President and CEO, Neighborhood House Association
Rudolph Johnson was appointed president and CEO of Neighborhood House in 2006. Under his leadership, the agency launched geriatric specialty programs, the Homework Center, Project In-Reach and the Black Infant Health programs. The agency employs about 800 and has a budget of $85 million. He came to Neighborhood House after serving as the general manager of the San Diego Convention Center. He serves as vice chair of the executive committee for the Congressional Black Caucus 21st Century Council and is on the board of the San Diego Regional Chamber of Commerce.
ALMA MATER: San Diego State University, Texas Southern University
NOTEWORTHY: He is a San Diego native and a product of the Head Start program he now oversees.
NOT WHAT HE STUDIED FOR: His bachelor's degree is in civil engineering.