CIVIC
SD 500: Ruben Garcia
Monday, January 8, 2018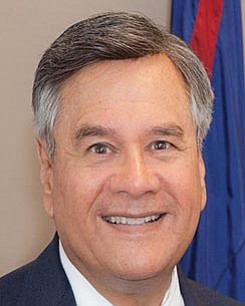 The San Diego 500, The Book of Influential Business Leaders, is the market's most comprehensive product of people you should know in the business community. The 500 includes business leaders and executives who have founded or are running significant companies in terms of number of jobs, key products and services, experts who raise the level of the industry here and beyond and those who lead in the business community. The 500 is selected by the San Diego Business Journal newsroom.
Ruben Garcia
SBA District Director, U.S. Small Business Administration
Ruben Garcia has led the San Diego-Imperial Small Business Administration office since 2006 as its district director. In the most recent fiscal year, his office processed almost a thousand loans worth about $434 million. In the 30 years prior to joining SBA, Garcia held a variety of management positions with a number of firms, including ARCO, Texaco, Clark Equipment, Yale and Caterpillar Corp.s. He was instrumental in creating the National Association of Hispanic Real Estate Professionals and is also an Army veteran.
ALMA MATER: University of California, Los Angeles (undergraduate), Tulane University (MBA), Madison University (MBA)
BUCKET LIST: See my grandson graduate from college.
HOBBY: My church.
CHALLENGES/PERSONAL TRIUMPH: Had a stroke 6 months ago.