LEADING INDUSTRIES
SD 500: Ron Chapman
Monday, January 8, 2018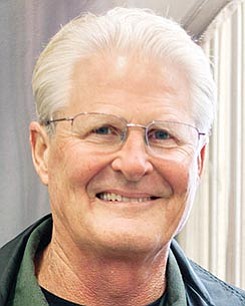 The San Diego 500, The Book of Influential Business Leaders, is the market's most comprehensive product of people you should know in the business community. The 500 includes business leaders and executives who have founded or are running significant companies in terms of number of jobs, key products and services, experts who raise the level of the industry here and beyond and those who lead in the business community. The 500 is selected by the San Diego Business Journal newsroom.
Ron Chapman
Co-founder and CEO, Coronado Brewing Company
Brothers Ron and Rick Chapman founded Coronado Brewing Co. in 1996. It has grown to be the region's fifth largest beer-maker and now employs about 180 people at locations in Coronado, San Diego and Imperial Beach. They will open a fourth location in 2018 at the Imperial Beach Bike Village mixed use development, which will add around 50 additional employees. The brewer also made news in 2017 by acquiring Monkey Paw Brewing Co. in the East Village. The brothers recently invested in SouthNorte Beer Co., which is a project of their former brewmaster, Ryan Brooks.
ALMA MATER: He is a 1974 graduate of Coronado High School
HONORS: The brewery in 2014 won the World Beer Cup Champion Best Mid-Sized Brewery & Brewmaster awards.