REAL ESTATE
SD 500: Richard Crowley
Monday, January 8, 2018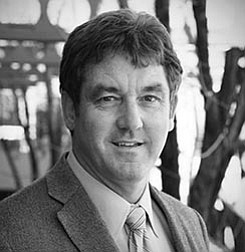 The San Diego 500, The Book of Influential Business Leaders, is the market's most comprehensive product of people you should know in the business community. The 500 includes business leaders and executives who have founded or are running significant companies in terms of number of jobs, key products and services, experts who raise the level of the industry here and beyond and those who lead in the business community. The 500 is selected by the San Diego Business Journal newsroom.
Richard M. Crowley
Senior Vice President, Kitchell
Richard M. Crowley is the senior vice president of marketing for Kitchell Contractors, among the top 15 construction management companies as per Modern Healthcare, with a number of large health care projects in the Southwest. Crowley has worked for 30 years in the construction industry on projects in more than 20 states.
ALMA MATER: University of New Haven in Connecticut
AFTER HOURS: Sailing and he's a private pilot.