CIVIC
SD 500: Randa Coniglio
Monday, January 8, 2018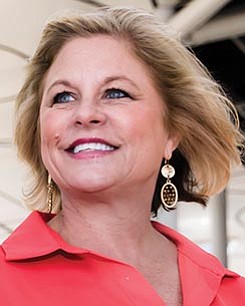 The San Diego 500, The Book of Influential Business Leaders, is the market's most comprehensive product of people you should know in the business community. The 500 includes business leaders and executives who have founded or are running significant companies in terms of number of jobs, key products and services, experts who raise the level of the industry here and beyond and those who lead in the business community. The 500 is selected by the San Diego Business Journal newsroom.
Randa Coniglio
President and CEO, Port of San Diego
Randa Coniglio is the first female president and CEO of the Port of San Diego, a position she has held since 2015. Coniglio joined the port in 2000, working in its real estate operations department before being named executive vice president of operations, and later, CEO. Under Coniglio's leadership, the Port of San Diego has become the first U.S. port to receive national accreditation by the American Public Works Association. Other recent achievements at the port include the launching of four Blue Economy pilot projects designed to promote new business ventures in aquaculture and blue technology.
ALMA MATER: University of California, San Diego
CIVIC INVOLVEMENT: Coniglio is on the board of both the San Diego Regional Chamber of Commerce and the San Diego Tourism Authority.
BUCKET LIST: Go on an African safari.
CHALLENGES personal triumphs: Becoming a widow after almost 30 years of marriage and getting my three kids through college on my own.