REAL ESTATE
SD 500: Pete Garcia
Monday, January 8, 2018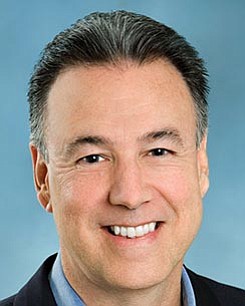 The San Diego 500, The Book of Influential Business Leaders, is the market's most comprehensive product of people you should know in the business community. The 500 includes business leaders and executives who have founded or are running significant companies in terms of number of jobs, key products and services, experts who raise the level of the industry here and beyond and those who lead in the business community. The 500 is selected by the San Diego Business Journal newsroom.
Pete Garcia
Partner, I.D.E.A. Partners LLC
Pete Garcia is a co-founder and partner in I.D.E.A. District. As an urban mixed-use project downtown, it is focused on innovation, design, education and the arts. Before launching the district, Garcia spent his career as a builder, developer and engineer of major public and private real estate projects throughout the U.S., Mexico and Costa Rica. From 2005 to 2010, he consulted on projects for several nationally known companies including Walt Disney Imagineering. He has also led a major engineering and construction company and worked as a turn-around artist for institutional clients, bringing troubled companies and projects from the red to the black. Garcia is a past chairman of the San Diego Regional Economic Development Foundation and other civic and industry groups.
ALMA MATER: University of Florida
BUCKET LIST: Revisit Cuba, where I was born and had to leave in 1961.
CHALLENGES/PERSONAL TRIUMPH: Arriving in the United States from Cuba by myself at age 13.
BUSINESS ADVICE: "Don't develop bad projects – they'll be around for a long time."