MONEY
SD 500: Paul Grossman
Monday, January 8, 2018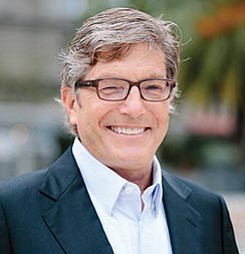 The San Diego 500, The Book of Influential Business Leaders, is the market's most comprehensive product of people you should know in the business community. The 500 includes business leaders and executives who have founded or are running significant companies in terms of number of jobs, key products and services, experts who raise the level of the industry here and beyond and those who lead in the business community. The 500 is selected by the San Diego Business Journal newsroom.
Paul Grossman
Venture Partner, Telegraph Hill Partners
Paul Grossman is a venture partner in Telegraph Hill Partners. Prior to joining the company, Grossman was head of strategy and corporate development for Life Technologies. He was responsible for spearheading that company's corporate strategy, licensing, business development and acquisition activities. He performed the same duties at Invitrogen Corp. prior to the merger with Applied Biosystems in 2008. He has lead the acquisition or divestment of more than 25 businesses, including the merger of Invitrogen and Applied Biosystems. He is a former chairman of the board of the Cystic Fibrosis Foundation, San Diego and Imperial Counties Chapter.
ALMA MATER: UC Berkeley
CIVIC INVOLVEMENT: Board member for Agena Biosciences, Argonaut Manufacturing Services and Verogen
BUCKET LIST: Take his wife to Japan.
FAVORITE: Market Restaurant, Blue Cheese Souffle.