TECHNOLOGY
SD 500: Paul E. Jacobs
Monday, January 8, 2018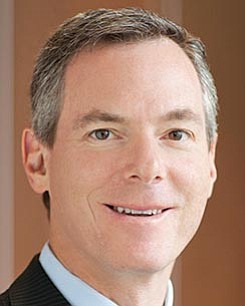 The San Diego 500, The Book of Influential Business Leaders, is the market's most comprehensive product of people you should know in the business community. The 500 includes business leaders and executives who have founded or are running significant companies in terms of number of jobs, key products and services, experts who raise the level of the industry here and beyond and those who lead in the business community. The 500 is selected by the San Diego Business Journal newsroom.
Paul E. Jacobs
Executive Chairman, Qualcomm Inc.
Paul Jacobs has been a leader in the mobile communications field for more than 25 years, including CEO of Qualcomm for 10 years. He spearheaded efforts to develop and commercialize mobile technology breakthroughs, spurring growth of the company and the industry. During his career, he has been granted more than 82 patents related to wireless technology and devices. He is on the board at FIRST, OneWeb, Light and Dropbox, and is on the advisory board of the College of Engineering at UC Berkeley. Among his recent accomplishments are the launch of unlicensed band LTE technology and fundraising for OneWeb and Brain Corporation. Jacobs is Chair of the U.S.-Korea Business Council.
Alma mater: UC Berkeley
WORLDY VIEW: He lives part-time in Montreal and his favorite destination is Paris.
PASSION: Mogul skiing.
HONORS: UC Berkeley 2017 Alumnus of the Year, 2016 Election to the National Academy of Engineering and the 2016 TiE Silicon Valley Lifetime Achievement Award.
EARLY START: His first business enterprise was in high school selling skateboards.
FAVORITE: Pony Room.