REAL ESTATE
SD 500: Pam Gaffen
Monday, January 8, 2018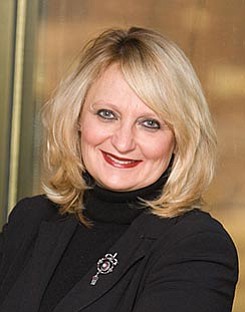 The San Diego 500, The Book of Influential Business Leaders, is the market's most comprehensive product of people you should know in the business community. The 500 includes business leaders and executives who have founded or are running significant companies in terms of number of jobs, key products and services, experts who raise the level of the industry here and beyond and those who lead in the business community. The 500 is selected by the San Diego Business Journal newsroom.
Pam Gaffen
President, Gafcon Inc.
Pam Gaffen is president and co-founder of two firms: Gafcon Inc., a nationally ranked construction consulting firm, and SharePoint360, a consulting and business intelligence service provider. She started her career over 35 years ago with the construction of the largest shopping mall in Cape Town, South Africa. It's where she met her husband and the company's co-founder. The couple has assisted on projects at the Del Mar Fairgrounds and San Diego State University. They are partnering with Protea Waterfront Properties on a $1.2 billion project to redevelop the 70-acre Central Embarcadero site that currently includes Seaport Village.
HOBBY: Collecting rare African art.