CIVIC
SD 500: Nancy Jamison
Monday, January 8, 2018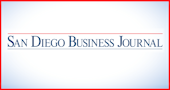 The San Diego 500, The Book of Influential Business Leaders, is the market's most comprehensive product of people you should know in the business community. The 500 includes business leaders and executives who have founded or are running significant companies in terms of number of jobs, key products and services, experts who raise the level of the industry here and beyond and those who lead in the business community. The 500 is selected by the San Diego Business Journal newsroom.
Nancy Jamison
President and CEO, San Diego Grantmakers
ancy Jamison has been president and executive officer of San Diego Grantmakers since 2005. Under her leadership, the group has grown from 65 corporate members to more than 100, and the staff has increased from one to five. Before joining Grantmakers, Jamison was a senior consultant for TrustWorks Group, which provides strategic planning and development for nonprofits, associations and corporations. She spent 10 years at Wells Fargo Bank. She has served on the boards of community and education groups, including the San Dieguito Academy. Her recent accomplishments include updating the San Diego Grantmakers Strategic Framework.
ALMA MATER: Stanford University, Lewis and Clark College
CHARITABLE WORK: Serving on the Racial Equity Working Group of the United Philanthropy Forum in Washington, D.C.
FAVORITE TRAVEL SPOT: Paris
BUSINESS ADVICE: "Everything is about the relationships you build with the people you work with, work for and serve."