PROFESSIONAL SERVICES
SD 500: Michelle Jacko
Monday, January 8, 2018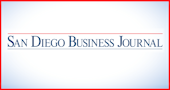 The San Diego 500, The Book of Influential Business Leaders, is the market's most comprehensive product of people you should know in the business community. The 500 includes business leaders and executives who have founded or are running significant companies in terms of number of jobs, key products and services, experts who raise the level of the industry here and beyond and those who lead in the business community. The 500 is selected by the San Diego Business Journal newsroom.
Michelle Jacko
Managing Partner and CEO, Jacko Law Group
Michelle L. Jacko is the managing partner and CEO of Jacko Law Group PC, a securities and corporate law firm which advises broker-dealers, investment advisers, hedge/private funds and financial professionals. She's also the founder and CEO of Core Compliance & Legal Services, Inc., a compliance consultation firm. She regularly presents at conferences throughout the nation, and is a frequent contributor to various industry journals. She is an authority on enforcement matters, examinations and is the vice chair of the Education/Publications Committee of the State Bar of California, Business Law Section, Corp.s Committee. She is the former advisory board co-chair of the San Diego County Bar Association's Business and Corporate Law Section.
ALMA MATER: University of San Diego, St. Mary's University School of Law
ENJOYS MOST: Interfacing with regulatory bodies, such as the Securities Exchange Commission and the Financial Industry Regulator.
HOBBIES: Loves going deep sea fishing with family.