TECHNOLOGY
SD 500: Michael Fasulo
Monday, January 8, 2018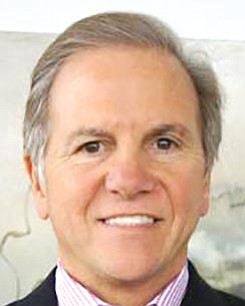 The San Diego 500, The Book of Influential Business Leaders, is the market's most comprehensive product of people you should know in the business community. The 500 includes business leaders and executives who have founded or are running significant companies in terms of number of jobs, key products and services, experts who raise the level of the industry here and beyond and those who lead in the business community. The 500 is selected by the San Diego Business Journal newsroom.
Michael Fasulo
President and COO, Sony Electronics
Michael Fasulo is a long-time Sony executive currently serving as president and COO of Sony Electronics' San Diego office. Sony Electronics is based in San Diego and has approximately 2,000 employees here; parent company Sony Corp. is based in Japan. Fasulo has served in a variety of ascending positions at Sony since 1984, including president and coo of Sony Electronics; executive vice president of Sales Operations and CMO for direct-to-consumer sales and marketing initiatives. He currently oversees operations in the U.S. and Canada. He is on the boards of the Consumer Technology Association, The Digital Entertainment Group and the national Boys & Girls Clubs of America.
Alma Mater: Rowan University, Columbia University, Michigan State University, UCLA